It Takes a Community to Build a Habitat House!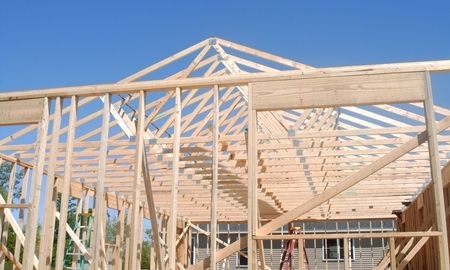 Make sure you have read the information under Selection Criteria before beginning the application process. 
Step 1:  Complete the Pre-Application Form or call the Habitat for Humanity-Lima Area Office at (419) 222-4937 and request a copy. Return it by email to:  habitatlima@habitatlima.org or by mail to:  Family Services & Selection Committee, Habitat for Humanity-Lima Area, Inc., 550 W. Elm St., Lima, OH 45801. And call to ask any questions or to set up an appointment, if you have all the materials listed in Step 2 below.
Step 2:  When the form is received, you will be contacted to set up an appointment for an application interview.  You will be asked to bring PROOF OF INCOME to this interview.   Items to bring include:
Copies of two months of your most recent pay stubs
A copy of your prior year income tax form
Copies of additional income - award letters for Social Security, Disability, Child support records, etc. as proof of the amount you are receiving
Copies of three recent bills for each of the utilities you use:  gas, electric, telephone – land-line and/or cell, water, cable, other
Copies of payment records verifying any debt listed
If your income falls within the required amounts, you will be invited to complete the formal application.  While you complete the application two additional things will take place:
We will run a current CREDIT REPORT.  When the application has been completed, the credit report will be discussed with you.  Collections appearing on the report will not result in disqualification.  However arrangements must be made to clear all collections either through full pay off or setting up a payment plan to pay them off.
Your name will be checked against the Sex Offenders list of the Attorney General of the State of Ohio.  If your name appears on that list the application process will be terminated.
Step 3:  Your application will be reviewed by the Family Services & Selection Committee.  In this review they will identify issues, if any, that must be resolved and list additional documents that are required.  Depending on the issues identified, the committee may request a delay in the process to give time for those issues to be resolved.  Or, the committee may signal approval for further processing.  
Step 4:  When your file is complete, the Family Selection Committee will do another review.  If all identified issues, including arrangements to clear collections, having references on file and copies of utility bills, have been provided to acceptance, a HOME VISIT will be arranged.  This visit will give the committee opportunity for several of its members to personally meet with you and to do a final check on need. 
Step 5:  The final step is approval by the Board of Directors.  The Family Selection Committee will bring an action for approval to the Board of Directors.  Their approval is the end of the application process and signals your acceptance as a partner family.
After you have been approved...
Following your acceptance as a partner family, a plan will be developed that will guide further relationship between you and Habitat for Humanity-Lima Area, Inc.  Keep in mind that acceptance as a Partner Family does not indicate immediate construction of a house.  Construction depends on securing a building lot and securing funding for the project.
DO YOU LIVE IN RENTAL HOUSING THAT IS SUB-STANDARD, OVERCROWDED OR TOO EXPENSIVE?
ARE YOU LOOKING FOR AN AFFORDABLE OPPORTUNITY TO BUY A HOME?
WE INVITE YOU TO OUR OPEN APPLICATION SESSIONS
WHICH WILL BE AT THE HABITAT OFFICE (ATTACHED TO RESTORE ON ELM ST.)
Tuesday June 6th 6pm-7pm
Tuesday June 20th 6pm-7pm
Saturday June 1th 11am-12pm
Saturday June 24th 11am-12pm
Learn about the qualification requirements to apply for a Habitat Home!
YOU CAN REGISTER FOR AN INFO SESSION HERE REGISTER HERE
GO TO OUR WEBSITE AT WWW.HABITATLIMAORG/HOMEOWNERSHIP OR BY CALLING OUR OFFICE AT 419-222-4937 YOU MUST ATTEND ONE OF OUR SESSIONS TO APPLY!
MINIMUM QUALIFICATIONS    
BE A LEGAL US RESIDENT
DEMONSTRATE A NEED FOR BETTER HOUSING
MEET THE INCOME REQUIREMENTS FOR YOUR FAMILY SIZE
WILLINGNESS TO COMPLETE THE REQUIRED EDUCATIONAL TRAINING
COMPLETE AT MINIMUM 200 HOURS OF "SWEAT EQUITY" (BASED ON FAMILY STRUCTURE)
INCOME ELIGIBILITY
2 $23,980-$47,450         3 $28,190-$53,400         4 $32,400-$59,300         5 $36,260-$64,050
6 $40,095-$68,800         7 $43930-$73,550          8 $44,960-$78,300
We are pledged to the letter and spirit of U.S. policy for the achievement of equal housing opportunity throughout the nation.  We encourage and support an affirmative advertising and marketing program in which there are no barriers to obtaining housing because of race, color, religion, sex, handicap, familial status, or national origin.