VOLUNTEER!
Want to sign up for a volunteer shift on your own? Check out our ReStore calendar and a time reserved today! ReStore Sign Up
If possible fill out a waiver ahead of time Waiver
Then just call Caleb at (419) 222-4937 or email to schedule orientation Caleb@habitatlima.org
Habitat for Humanity is a volunteer-driven organization. We cannot function without your donations of time and money. Every hour and every dollar that you invest in Habitat brings another needy family in the area one step closer to realizing their dream of home ownership.  If you want to change the world and see the impact of your efforts, Habitat has a place for you.You this link to sign up for general inquired:  Sign Up
YOUR HEART! YOUR HANDS! YOUR TIME!
Volunteer opportunities exist at the ReStore, on our construction sites, and in our office. We are always seeking passionate, caring and knowledgeable people from our community. No experience is necessary – but those with special construction or office skills or professional licensing are especially needed, even if for just one project.  Join us and work alongside others who have committed themselves to action.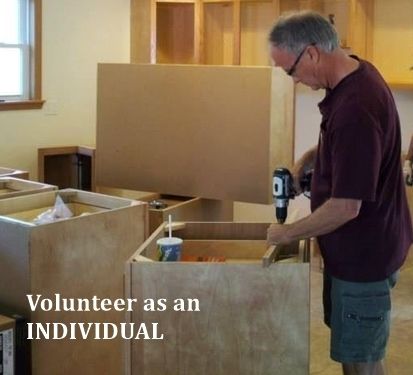 All volunteers must complete a liability waiver and complete safety training before starting their work.
You may volunteer at the ReStore Tuesday-Saturday.  To volunteer for construction and unique projects, you can find dates on the volunteer interest form for this year's build in Delphos and sign up for as many as you would like. You do not need experience to volunteer. If you are interested in volunteering during the week send an email to Caleb@habitatlima.org.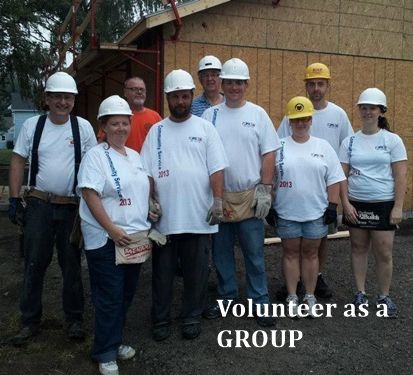 Nothing creates community like building a Habitat home together. Manage an existing group or start a new one —our projects involve companies, service clubs, professional associations, church groups, and many other kinds of organizations.
To arrange your group's participation, contact Caleb Farmer our Volunteer Manager, and he will find a work opportunity for you.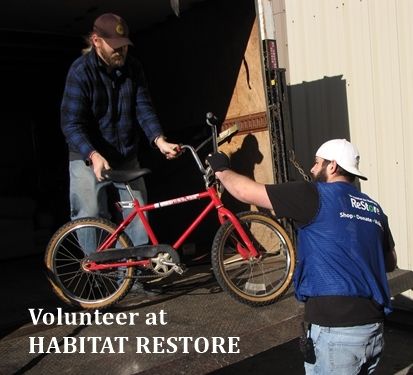 Committee members are volunteers who serve behind-the-scenes making sure the Affiliate is prepared for each project and to serve as many local individuals in need as possible. Our standing committees include ReStore Support and Development, Church Relations, Family Service & Selection, Construction & Site Selection, and Publicity & Fundraising.
Our Board of Directors volunteer and commit to governing the operations so the affiliate may fulfill its mission. Our Board members are asked to invest time in understanding the vision of Habitat for Humanity and how our specific affiliate lives out that vision. For more information on how to become a Board or Committee Member, contact Caleb Farmer volunteer manager.

We appreciate all our volunteers and do our best to make sure everyone has a fantastic experience. Part of having a great experience is safety. Due to the hazards of construction and other types of work, there are some limitations on what volunteers under 18 may do.