Our History
Habitat for Humanity International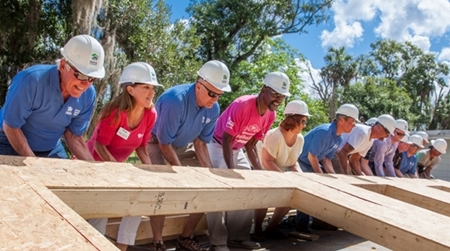 Our mission
Seeking to put God's love into action, Habitat for Humanity brings people together to build homes, communities and hope.
 
Our vision
A world where everyone has a decent place to live
 
Our principles
 Demonstrate the love of Jesus Christ
 Focus on shelter
 Advocate for affordable housing
 Promote dignity and hope
 Support sustainable and transformative development
Who we are
Habitat for Humanity is a global nonprofit housing organization working in nearly 1,400 communities across all 50 states, the District of Columbia, Puerto Rico and in approximately 70 countries around the world. Habitat's vision is of a world where everyone has a decent place to live. Habitat works toward our vision by building strength, stability and self-reliance in partnership with people and families in need of a decent and affordable home.  Habitat for Humanity partners with people in your community, and all over the world, to help them build or improve a place they can call home. Habitat homeowners help build their own homes alongside volunteers and pay an affordable mortgage. With your support, Habitat homeowners achieve the strength, stability and independence they need to build a better life for themselves and for their families. 
The beginnings of Habitat for Humanity:  How Millard Fuller came to start Habitat
Non-proselytizing policy
Habitat for Humanity and its affiliate organizations will not proselytize, nor will Habitat work with entities or individuals who insist on proselytizing as part of their work with Habitat. This means that Habitat will not offer assistance on the expressed or implied condition that people must adhere to or convert to a particular faith or listen and respond to messaging designed to induce conversion to a particular faith.
 
Habitat for Humanity - Lima Area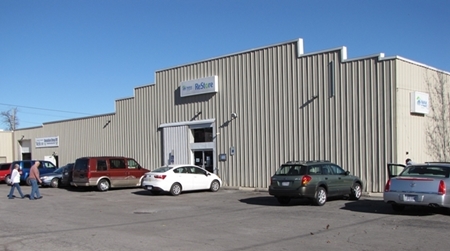 Founded in 1991 in Allen County in West Central Ohio, Habitat for Humanity-Lima Area, Inc. has built 55 houses in the area as of 2019. The Lima Area affiliate also helps to build houses internationally.  It gives 10% of its unrestricted income toward international Habitat for Humanity work.  This tithe is based on the Biblical principle of being generous toward others and giving back a portion of the gifts entrusted to us.  For every dollar tithed from the Lima Area Habitat for Humanity, 50% goes to Guatemala and 50% goes to Africa/Middle East.  From 1992-2019, the Lima Area Habitat has given approximately $275,000 in tithe money, which has impacted over 100 international families. 

In 2008 the affiliate took another significant step in leasing a building and opening a ReStore on E. Wayne Street in downtown Lima.  In 2012 the Lima Affiliate moved both the ReStore and Habitat offices to 550 W. Elm Street. The building also houses a warehouse for construction and construction materials used in the house building work.  

All are welcome.  Habitat for Humanity-Lima Area, Inc. has an open door policy:  All who believe that everyone needs a decent place to live are welcome to help in the work, regardless of race, religion, age, gender, and political views or any other distinctions that too often divide people.  In short, Habitat welcomes volunteers and supporters from all backgrounds and also serves people in need of decent housing in the same way.  
The affiliate is deeply grateful for the untold numbers of persons who have supported its housing ministry—construction and ReStore volunteers, donors, board and committee members and many others who have offered encouragement, counsel and prayers. With the assistance of many people, churches and businesses, individuals and families have achieved the dream of home ownership - likely impossible without the assistance of Habitat!
For even more in-depth information about Habitat for Humanity, view our PowerPoint.
Location, Hours and Contact Information
Lima Area ReStore HFH

550 West Elm Street
Lima, OH 45801
http://restorelima.org/
(419)222-4257
Tuesday – Friday 10:00 AM – 5:00 PM & Saturday 10:00 AM – 3:00 PM
Donations & purchase pick-up until 3:00 PM