Everyone deserves a decent place to live.  That is why we at Habitat for Humanity Lima Area exist.  By giving, you support the many families in our programs - offering them a better life and changing the communities in which they live and work. You have made it possible for us to build over 50 homes in our area.
Your gift will provide building materials for construction, support the educational programs for new Habitat partners, and keep the doors open for building more hope in our community.  Give one time or give monthly. 
Donate money or more – see all the possible options below: 
No Place Like Home Club is the primary fundraising program of Habitat for Humanity Lima Area, Inc.  The goal is for individuals, businesses, Sunday school classes, organizations, etc., giving annually to the Lima Affiliate to help sustain everyday operating costs and to provide start-up funds for each build. With strong support, the affiliate will to be able to build multiple houses every year. Members pledge according to their means with a choice of levels offered:
Foundation Level - $120.00 annual contribution ($10.00 per month)
Bronze Hammer - $600.00 annual contribution ($50.00 per month)
Silver Hammer - $1,200.00 annual contribution ($100.00 per month)
Golden Hammer - $12,000.00 annual contribution ($1000.00 per month)
Angel - $50,000 house sponsorship
Your personal level - whatever you wish to contribute
Square Foot Project is a specialized fundraising program of Habitat for Humanity Lima Area, Inc.  For every $62 dollars you donate, you pay for one square foot of the house that we are currently building.  
---
You can support Habitat for Humanity Lima free just by shopping online! Use Giving Assistant to shop at 3,000+ popular retailers including Walmart, Nike, Microsoft, and more, and they'll donate as much as 30% of your total purchase price to Habitat for Humanity Lima. It's never been easier to change the world—one purchase at a time.
---
You can also support Lima Area Habitat for Humanity when you purchase items on Amazon. When you shop at smile.amazon.com, Amazon donates to your favorite charitable organization.
---
Planned Giving is a lasting expression of who you are and what was meaningful in your lifetime. The most common way to create a legacy is through a bequest gift in your will. You may also consider making a planned gift through an insurance policy, stock transfer or gift annuity. Contact us to learn more about how Planned Giving can change a family's future.
Does your Business or Organization want to get involved and make a difference in the community?  Perhaps you and your employees would like to be a Sponsor for a build or a project at the ReStore.  Partnering with Habitat for Humanity is a great way to promote teamwork and community engagement, as well as being recognized in this outreach. Contact us to discuss how you might partner with Habitat.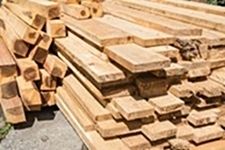 Habitat's ReStores accept new or gently used building materials from businesses, contractors and homeowners, which can be used to build new homes, make repairs, or be sold at the store.  The ReStore also accepts other household items that will be sold in the store to support Habitat's mission and programs.  This means we can recycle and improve our planet through good stewardship.
To donate building materials or many other items to the ReStore: 
To donate your time:
---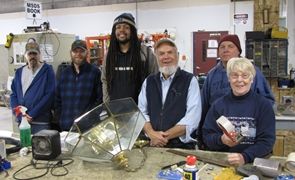 Finally, and greatly needed, Pray for us and our partners.  Remembering our faith-based affiliate and its work in prayer is an important way to offer support.  Perhaps you are not able to support the work financially or as a volunteer, but you can pray.  In so doing, you become an important part of the community that builds Habitat houses and carries the mission of the affiliate to the people around us.  You are invited to go to the contact page and send a note to let us know you are praying. Those of us who serve as staff, as members of committees, and on the Board of Directors appreciate it!